Following last month's horse trailer scam, we have been made aware of another trailer scam and wanted to share the details with our readers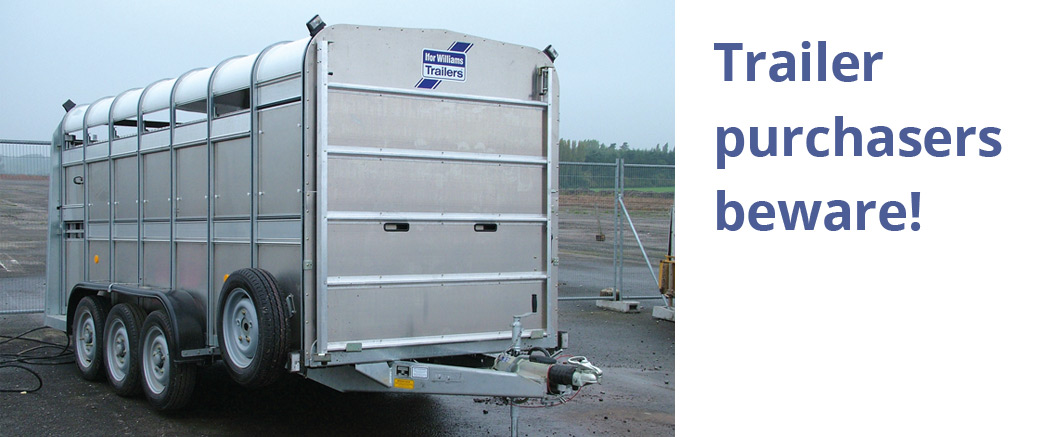 A trailer is listed for sale within a magazine for a very cheap price. When potential purchasers make enquiries, they are told that the seller is in the armed forces and is moving abroad but can drop the trailer off anywhere in the country if they receive a deposit.
Beware - if this deposit is paid, the money will vanish and the trailer will never be delivered because the seller never had it in the first place! We stress that the trailer in the advert is not necessarily stolen; it was simply never in the hands of the individual who poses as the seller.
This bogus advert was listed in a popular and reputable magazine so be aware, just because you may trust a publication, it does not mean that all of the listings within it have been screened.
If you think that you have been a victim of one of these scams, you may wish to report the issue to Action Fraud who are 'The UK's national fraud and cyber crime reporting centre'. Please find their website here: http://www.actionfraud.police.uk/
If you missed last month's horse trailer scam, you can read all about it here.