We talk to Julian Radcliffe OBE TD about how he set up TER, following the success of ALR, the Art Loss Register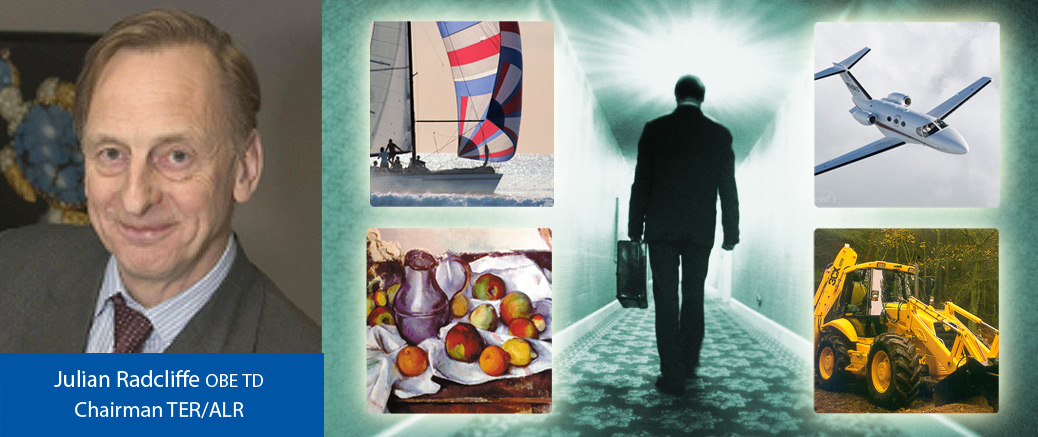 Hello Julian. First of all, what urged you to establish TER?
We had successfully established a similar company for art and antiques in 1990 and then looked at yachts, small planes, avionics, valuable cargoes and plant and equipment, all of which appeared to have the most serious problems in terms of stolen second-hand items.
We were focusing on helping the insurance industry with areas where there were claims which were not well controlled or mitigated, which needed an initiative to bring together the relevant industry, the police and insurers.
Has TER made a difference over its 20 years of existence?
There are several measures of our success:
In helping the Police with intelligence on criminal activity and recoveries which led to many individuals being tried and convicted of theft or handling stolen property.
In reducing the rate of theft by making it more difficult for the criminals to sell stolen equipment at near its market value, since we created the database against which honest buyers can search.
In helping the insurers to identify fraudulent insurance claims.
Through our partnership with Lectura, providing the only database for valuations in the UK.
If you were to do it all over again, would you do it differently?
There are always improvements we could make, for example we did not realise how insurers under competitive pressure and unable to increase premiums or find new clients, would reduce the use of loss adjustors which in turn reduced the reliability of losses being reported.
You were also the founder of the Art Loss Register, some years before you founded TER – what lessons have you drawn from the experience of running ALR, which might be relevant to TER?
In any industry changing the culture to introduce a new service, which needs to be supported industry-wide to be really effective, is a very ambitious project. We have been very successful in the art world and the plant world is following.
Do you have a view on how due diligence services for second-hand plant will develop in the future?
No-one buys a second-hand car without due diligence checking, and the plant trade is well on the way to doing the same with TER. This will become a condition of a valid sale as the case of de Préval v. Adrian Alan Ltd indicates, in which the dealer had to surrender his purchase as the item was registered as stolen and he had not checked.
Also, over time, I anticipate that those who deal in plant will come to see the reputational value of doing due diligence on all second-hand plant. This will benefit their business. I anticipate, too, that insurers will take a closer interest.
Thank you Julian. Find out more about The Art Loss Register at www.artloss.com