One of the first ever JCB drivers in the UK, Paul Nowicki, passed away last month at the age of 90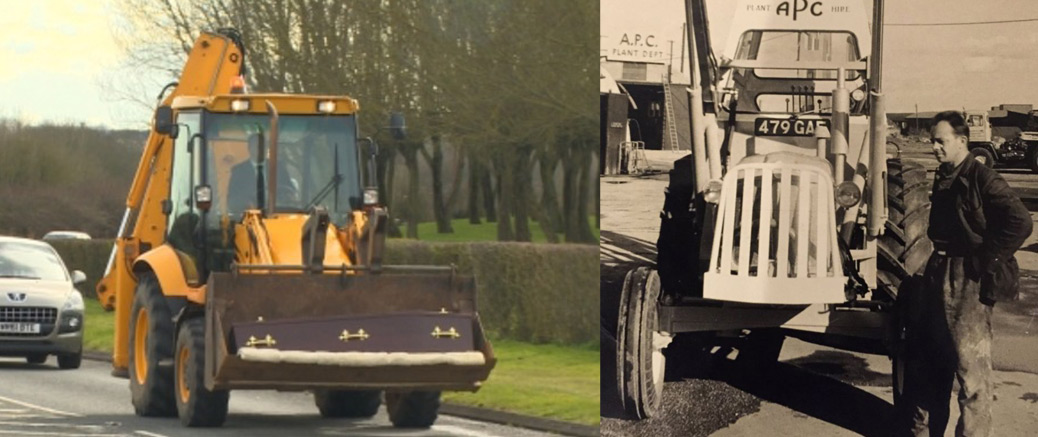 Photos courtesy of John Nowicki and ITV News
Paul Nowicki first drove a JCB Dinkum in the late 1950s whilst working at Avonmouth Docks.
After thirty years of working as a labourer, Nowicki's passion for his job and the machine which he drove never faltered. In fact, before his death he told his family that he didn't like hearses and that he instead wanted to be transported to his final resting place in the bucket of a JCB digger! His family respected his wishes and his coffin was driven 1.5 miles - from his home village of Pucklechurch to Westerleigh Crematorium - in one of the famous machines.
After Nowicki's death, his son spoke of his father's skill saying - "He was a very sought after driver. On one occasion the foundations of a property had to be dug right in the middle of a swamp. Everybody said it was impossible, but my Dad built a wooden bridge to sit the digger on and the job was done.".
It would seem that nothing can separate a plant machinery driver from his JCB.