Two men were jailed this month after pleading guilty to fifty offences of commercial burglary amounting to £400k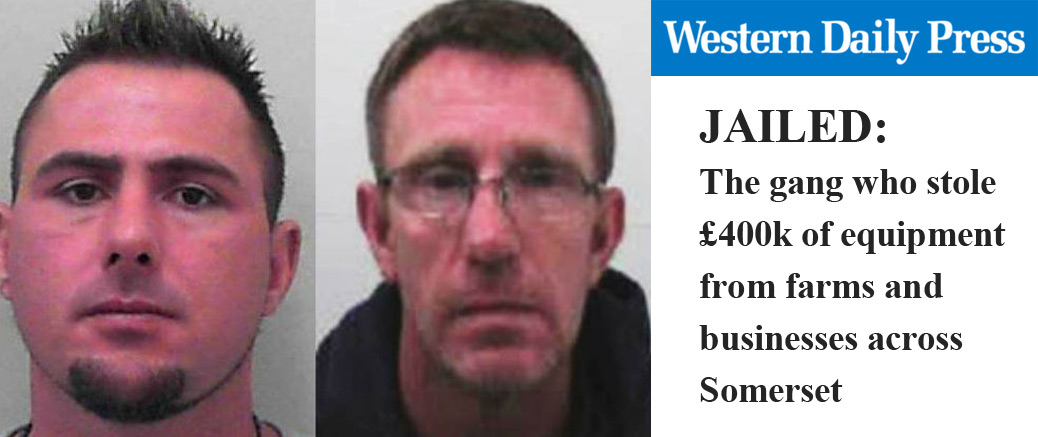 Rocky Broadway, 32, and Leonard Packman, 47 were sentenced to seven and a half years of prison each when they appeared in Bristol Crown Court on April 12th. They targeted quad bikes, farm machinery, generators and other items, stealing an estimated £400,000 worth of goods.
Their conviction comes after a 'long and complex' investigation which was headed by Somerset Police but which involved forces over four counties. DCI Ray Hulin of Somerset Police spoke about the case, saying that the two men were part of an 'organised crime group'. A third member of the gang, Billy Broadway, is due to be sentenced next month, after also having pleaded guilty to the charges he faces.
DCI Hulin stressed how damaging the group's criminal activities were, saying "The crimes had a huge impact on business, farmers and other industries across Somerset and the South West and involved violence and intimidation on a number of occasions"
He also used the opportunity to send a message to any other potential criminals. He said: "I would like this to serve as a warning to other criminals, don't see Somerset as a soft touch. We won't tolerate organised crime, intimidating or violent behaviour and we will work with our partners and the local community to take robust action against anyone involved in such activities."