Paul Payne, our Guest Editor, investigates advice for buyers on auctioneer and dealer websites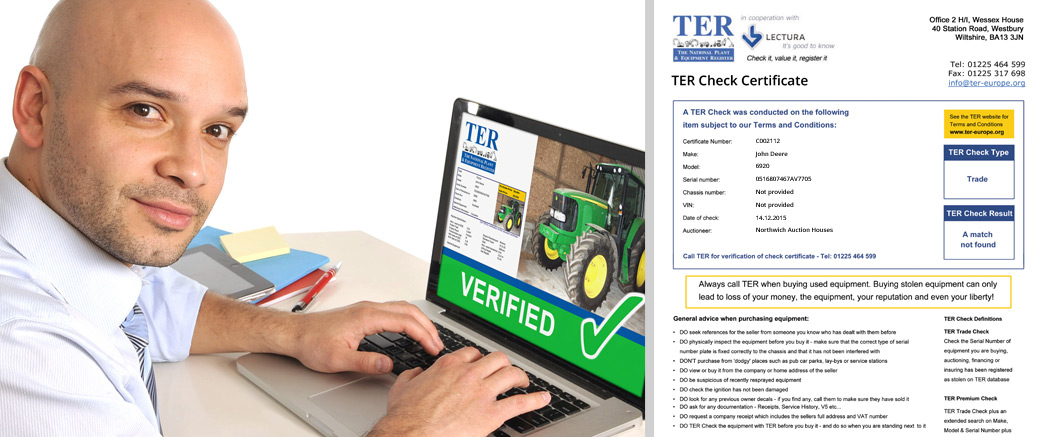 Logic might suggest that you can easily find help and advice on a dealer or auctioneer website when buying equipment. This, however, was not the case. For, to my great astonishment and some distress, it became apparent from this sample that the results were pretty consistent. There was none. Save for instruction on how to present lots or place bids, some basic health and safety advice, rudimentary protection of personal information/banking security recommendations and, in one case, a list of vehicles which had been reported stolen (in the USA), there was very little aid proffered.
It would therefore appear that there are two approaches available to protect oneself from falling into the clutches of those masters of bewilderment and guile who make it their business to use legitimate (and unwitting) organisations to pass on plant and equipment with, I shall employ the euphemism, dubious provenance.
One method is to perform the ancient and solemn rite of supplication to the Gods of Good Fortune. This takes the form of extending the index finger of your dominant hand towards the heavens with the Dorsum facing away from you, then wrapping your middle finger around it whilst simultaneously concealing the Distal and Intermediate phalanges of your ring and little fingers with your thumb. You can, if you wish, if you think it will help, repeat this action with your other hand at the same time, combining this with a slight reciprocating action. Now, with your eyes closed, recite the petition "God, let this be alright." (Merciful heavens, you're actually doing it now!). The alternative, more satisfactory (and my preferred), approach is to check with TER.
Whilst it should be acknowledged that nothing in life can ever be completely guaranteed, this action will provide some piece of mind and demonstrate that you have made a conscientious attempt to avoid falling victim to crime.
Through this exercise it has become obvious that caveat emptor is very much the position of many dealers and auctioneers. To every rule there are, of course, exceptions but in this case they would appear to be very few and far between. Therefore there is good reason to hope and expect the situation to change, in terms of auction houses and dealers being more helpful to buyers. We will be monitoring this in the coming months and will be recording our findings accordingly...