From forklifts, cranes and aerial work platforms to construction equipment and agricultural machinery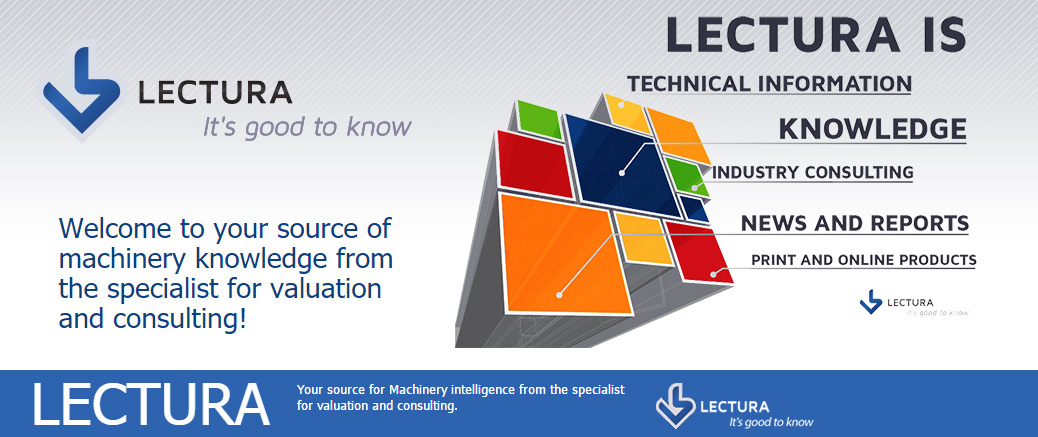 Lectura specializes in market research and the valuation of equipment ranging from forklifts, cranes and aerial work platforms to construction and civil engineering equipment, recycling plant and agricultural machinery. Based in Nuremberg, the publishing house was founded in 1984 and offers an overview of the value of used machines of every common brand on the European market.
Lectura's product range has continuously expanded and its database now contains records relating to almost 95,000 machine types. These records include technical data, traders purchase prices, selling prices, calculation aids and contact addresses. Information, published in eight languages, is available in print or online.
Lectura ensure that their services are tailored to meet the needs of different sectors. Dealers, contractors and other industry professionals who need technical information about equipment and residual value can use Lectura´s guide to sales and purchase prices which can help companies maximize their profit.
Alternatively, Lectura can be used by manufacturers who require analysis of the current market situation when considering equipment listings and auction results or by insurance brokers and banks who require reliable, up to date market information to handle their assets and who need to know current values as well as future price trends.
It is obvious that such disparate industries have many and varied needs, but it is also clear that Lectura is able to satisfy these diverse requirements with their broad spectrum of publications.
Find out more about Lectura at www.lectura.de