How to enable quick theft recovery for construction plant and machinery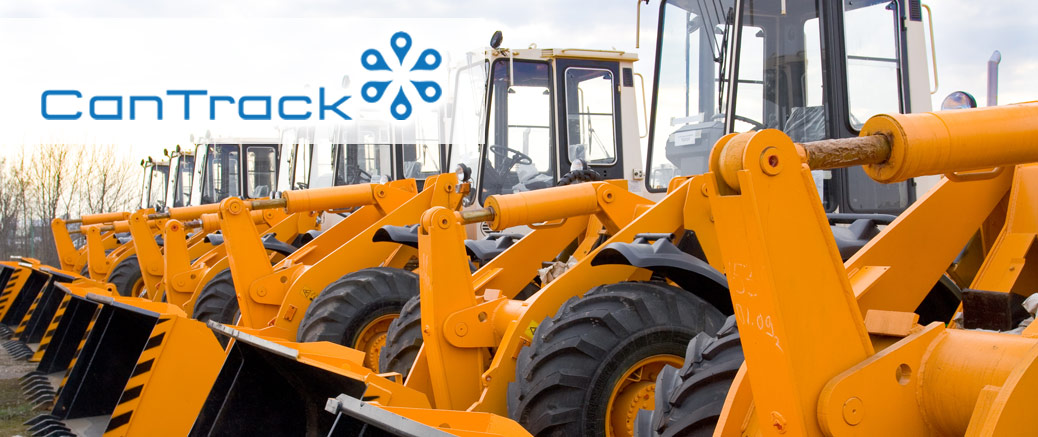 With last year being the best year for UK construction figures since 1997, the building industry is expected to be an important component of economic recovery over the next year. Unfortunately, this is put at risk by increasing numbers of theft of plant and machinery from building sites. According to the asset recovery company, CanTrack, every year over a billion euros of plant and machinery is stolen in the EU and the recovery rates for these valuable pieces of construction equipment is exceptionally low in the UK, at less than 5 percent. So, what can be done to combat this spate of construction thefts and enable asset recovery quickly and reliably if the worst happens?
Deter construction site thieves
With professional gangs now targeting building sites, you have got to keep a close eye on your construction machinery. However, keeping plant and equipment behind heavily secured gates isn't always possible and isn't even always a deterrent for organised criminals. Machines such as telescopic handlers are often stolen to order and criminals come equipped with the tools they need to get in and out quickly.
With growing demand from economies overseas that are starting to recover from the recession and insufficient identification markings on most construction plant and machinery, once stolen, your plant and equipment is very easy to sell and very difficult to recover. An effective response to this growing threat is an efficient and reliable asset tracker that you can depend on if the worst comes to pass and your backhoe is stolen.
Problems with GPS
Some new construction kit now comes with a built-in GPS tracker. While GPS may be hailed as an effective tool for quick theft recovery, unfortunately that's often not the case. Any kind of metal container will hinder a normal GPS tracking system as it needs a clear line of sight to the satellite in the sky to work with any degree of accuracy.
This is why criminals hide stolen construction equipment in metal outbuildings or in refrigerated trucks or even sometimes underground, that's how easily a GPS signal is negated. What is frequently more effective is a tracking device that uses a combination of powerful ground based radio homing beacons and mobile technology to ensure that the location signal of your construction asset is always found, no matter where it's hidden. When it comes to construction asset theft recovery GPS signals can have their weaknesses.
What to look for in a recovery device
Asset trackers using GPS can also be located pretty easily on your machine by criminals using detectors to find the constant signal of GPS. One just needs to search close to the battery of the machinery or look for aerials as GPS always needs a clear line of sight. On the other hand, if you have an asset tracker that has a rechargeable battery, doesn't depend on power from your machinery and is easy to hide within the frame of your equipment, the work of construction criminals is made far harder. You also want to know that your asset tracking device will continue to work in the demanding environment of a construction site so look for asset trackers that have been properly tested by global test certification companies and which can handle vibration and temperature extremes with ease.
Finally, if you can get an asset tracking service that adds a human component to their theft recovery device, your chances of recovering your machinery is greatly enhanced. It is advisable to look for a theft recovery product that has investigators that will work for you on the ground, preferably from a law enforcement background and who are available to you 24/7.
For an effective theft recovery look to CanTrack
For more information on construction asset trackers go to CanTrack https://cantrack.com/. CanTrack is a leading UK provider in the asset tracking and fleet telematics industry, with over 10 years of experience and innovation. Their Asset Tracking System is an effective tracker on the market and doesn't depend on GPS.