Gill Plant Services Ltd has over 20 years of experience specialising in plant sales and plant hire of light and heavy plant equipment and has robust safeguards in place to deter theft and dishonest dealing...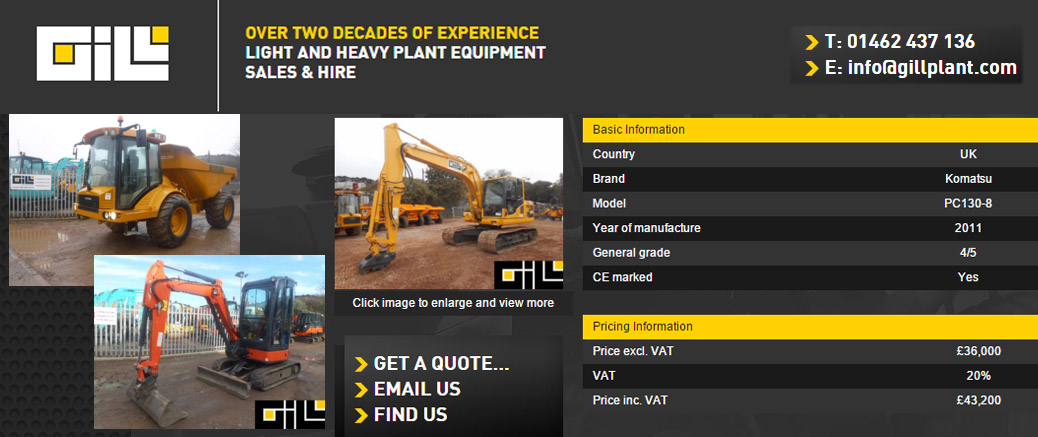 Located in Hertfordshire, Gill Plant are a frequent user of TER's services, typically requesting 20 to 30 Premium Checks (theft and outstanding finance) each month. Therefore they qualify for substantial cost savings with our special offer for dealers by buying £1k's worth of searches up front. This means that, when looking at Premium Checks for example, they can save £10 on each check, giving them 50 rather than 33 checks for £1k.
As a result, Gill Plant has robust safeguards in place against dishonest dealing. This benefits their customers and themselves, both financially and also by reinforcing their good reputation. Checking with TER shows that they can be trusted and as a dealer they are able to so for a significantly discounted price.
Everyone's a winner!
Find out more at GillPlant.com