We take a look at Proxibid, the online marketplace for sales of fine art, real estate, vehicles, farm and construction equipment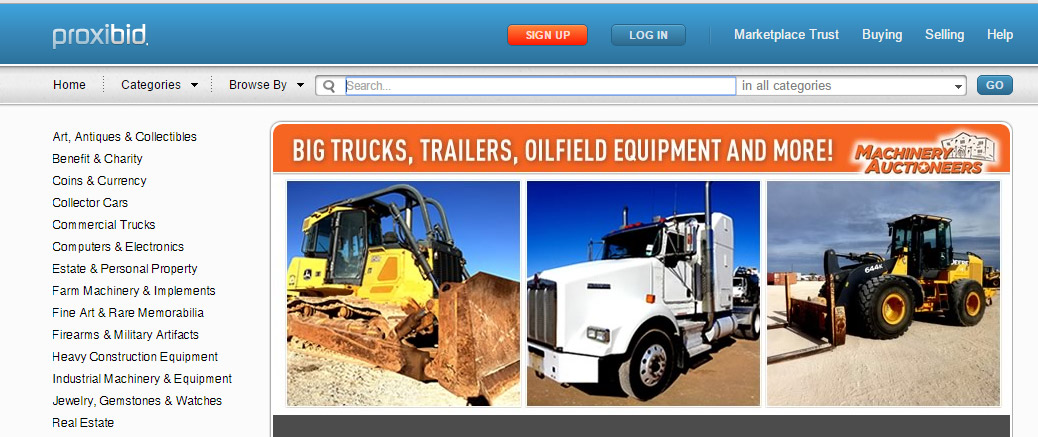 Proxibid features live auctioneers with real-time bidding, as well as the opportunity to purchase instantly or to make an offer on specific items. The company's vision is to be the most trusted online Marketplace for buying and selling highly valued items.
Proxibid is truly international, connecting buyers with sellers, bringing together 3,000 auctioneers, dealers, and asset owners with buyers from 190 countries. Farmers, building contractors, art dealers and collectors regularly make purchases on Proxibid with approximately 10,000 new customers creating accounts each month.
The Proxibid Marketplace is backed by the industry's most sophisticated fraud prevention tools, a hybrid of proprietary technology, manual processes and third-party partnerships, all with the goal to ensure buyers and sellers are who they say they are, and do what they say they are going to do. With Proxibid, sellers can rest assured that only qualified buyers can participate in sales, and buyers can purchase online with the confidence that their transactions are secure.
With a Nebraskan heritage, Proxibid is a thriving company that began on the Silicon Prairie. Their headquarters are in Omaha, while they also have offices in New York to better serve the fine art Marketplace, and in Essex - to serve UK and European buyers and sellers.
Find out more at Proxibid.com