TER and Cheffins celebrate their co-operation with Pimms and canapés at Cereals 2017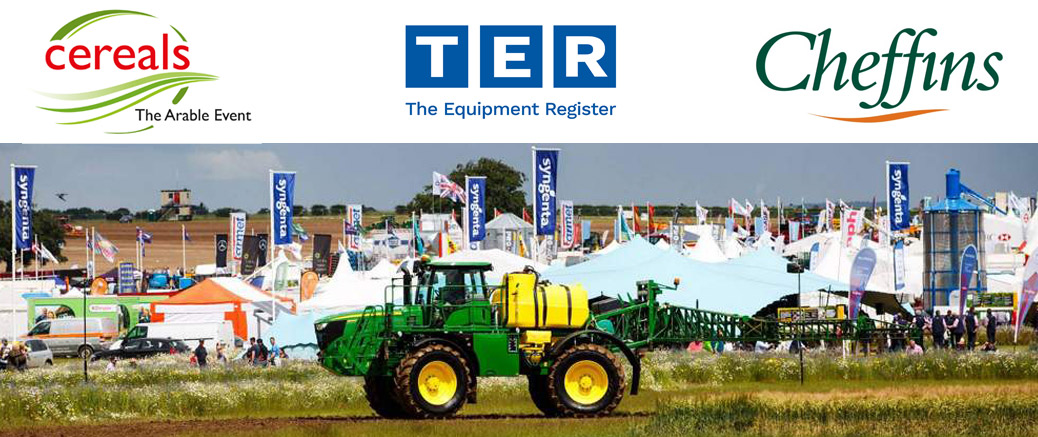 At this year's annual Cereals event, TER announced their successful liaison with Cheffins and were proud to announce that they will be carrying out TER Checks on all equipment that goes through Cheffins Auctions from now on.
"If everyone carried out proper checks then our system would significantly reduce the number of thefts in the industry. We work internationally, addressing a global problem with a global system". Julian Radcliffe, Chairman of The Equipment Register (TER), spoke about TER's services at a reception, hosted in coordination with Cheffins during the opening day of Cereals 2017.
As the largest database of stolen and missing plant and equipment, TER's presence at Cereals forms part of their continuing commitment to educate and inform the agricultural world on how to carry out proper due diligence when buying and selling machinery or equipment.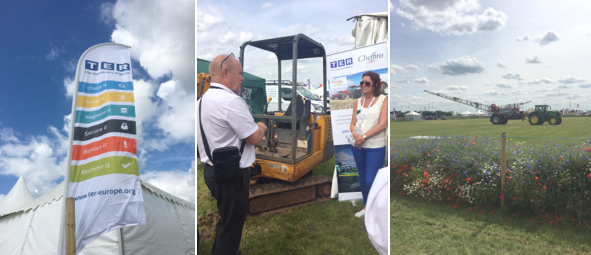 Cereals exhibitors, visitors and press were invited for refreshments to celebrate TER's close cooperation with Cheffins Auction House. Cheffins, who host the world's largest monthly tractor, machinery and plant sales will be working ever more closely with TER to strengthen their checks to ensure they are not handling in stolen goods. This example is being followed closely by many other auction houses and dealers around the world.
Julian of TER and Bill Pepper of Cheffins were joined by ex-Met police recovery specialist, Andy Bird. Andy used a recovered piece of equipment to demonstrate to the crowd how to identify stolen plant and machinery.
Watch the new TER video featuring Bill Pepper and Paul Claydon of Cheffins below.