I was shocked to hear that around £1 million worth of plant and equipment is stolen every week...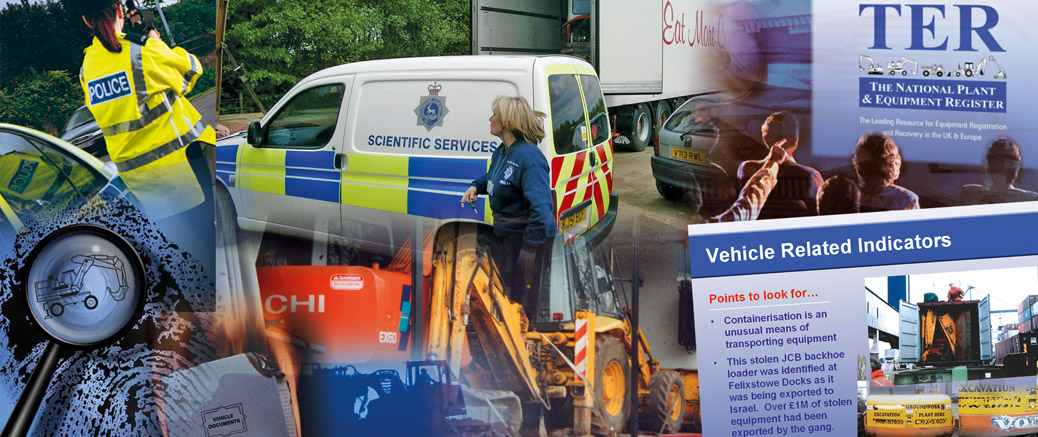 I am sad to write that this is the last edition of the TER newsletter that I will be editing, prior to my moving to South East Asia. Although, the panic of getting all of the articles written and reviewed on time has certainly aged me prematurely, working at TER is definitely something that I will miss. My time with the company is coming to an end as I will be moving abroad to start a new adventure at the end of the month. I am pretty certain, however, that I will never have a job quite like TER. Here are five things that I've learned from the experience:
1) Plant theft is an enormous problem!
At my first interview with TER, I was shocked to hear that around £1 million worth of plant and equipment is stolen every week. I was surprised that it was an issue that I had never come across and my work since then has shown just how much it can affect individual lives. It has been heartbreaking to tell people that a machine that they've just put a huge amount of personal savings into buying is stolen – but equally the relief people feel when we tell them that something is stolen before they buy it is very rewarding.
2) Don't mess with people in the plant world
As mentioned earlier, here at TER we sometimes have to deliver bad news. The initial reaction to this can understandably be anger as the shock kicks in to innocent purchasers of stolen plant. Although occasionally customers want to shoot the messenger, they will nearly always come round and realise that TER are the good guys. We are always available to provide advice on how to move forward and will do everything we can to help our customers in getting the best outcome possible.
3) The plant world is also very welcoming!
On a bad day, I can always guarantee that speaking to customers on the phone will cheer me up. I can spend twenty minutes on the phone hearing about someone's son almost buying a stolen car and how this has converted them to doing checks on everything! Our contacts within plant and equipment manufacturing are also incredibly helpful and will go the extra mile to help us find the information you need.
4) Due diligence is important!
On countless occasions, we have people checking plant and equipment after purchase. This is very frustrating as doing the check just a few days before often avoids an expensive mistake. I learned this the hard way when I did a finance check on my car and realised that it was recorded as having a theft marker against it! The police have since told me that they do not have the vehicle registered as stolen, but it definitely gave me a fright and I will be doing my due-diligence in future!
5) We need to work together
Yes, I know it sounds cheesy – but if we are going to combat the problem of plant theft, we need to do it together. People need to check before they buy second-hand plant and equipment and should then consider using tracking systems and immobilisers to do the most they can to stop thieves. If such devices aren't an option due to cost, plant owners need to do everything they can to keep their equipment in a secure location! We also have a telephone line for plant to be checked with us for free out of hours by the police so that we can help forces identity stolen equipment.
In conclusion, my experience impels me to ponder what the field of plant theft prevention will look like in a few years' time. I anticipate that widespread fitting of trackers at the point of manufacture will have reduced plant theft but not stopped it. I think that there will be closer cooperation between tracking companies and due diligence companies such as TER, in order to pool databases. I also anticipate that most dealers and auction houses will themselves be doing due diligence checks on all their plant with companies such as TER because they will have come to recognise the reputational value of doing so. And that it will be a matter of course for all underwriters and loss adjusters to report losses to every entity that might be able to help track and recover. So, all in all, plant theft will not have gone away but a more joined-up approach by everyone who has an interest in reducing it will certainly have made it more difficult for the thieves - and that can only be a good thing.
Zosia Eyres, Editor