Part of a series of articles on the subject, this time John Deverell looks at how some Auction Houses are embracing new technology and validating items that come up for sale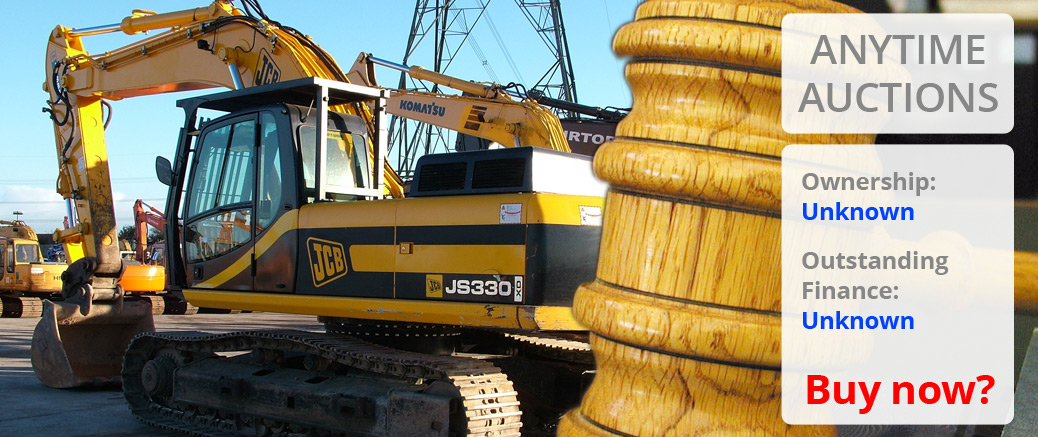 Our guest editor, Paul Payne, wrote an article for this newsletter some weeks ago, suggesting that there was minimal substantive "advice to buyers" on the websites of plant dealers and auction houses. Yes, instruction on how to place bids and make payments was there, and information about commission fees. But there was little else in terms of helpful advice to buyers. And thus Paul suggested that inexperienced purchasers of plant and equipment were placing themselves in the lap of the gods. And that the attitude of many dealers and auction houses was that, ultimately, the responsibility for checking items lay fairly and squarely on the purchaser. "Caveat emptor" was the appropriate phrase, in Paul's view.
A recent survey suggests that little has changed since Paul did his research. Some excellent and helpful exceptions are as follows:
One auction house declares on its website that all listed items are confirmed as being their property and that none are subject to any finance agreement. This is a good example of an auction house that has clearly carried out a reasonable level of due diligence on everything which it puts up for auction.
A second auction house offers a "title protection scheme" that can be obtained by the buyer for an additional fee. This scheme provides protection to the purchaser in the event that the item of plant is proven within 24 hours of purchase to have been stolen or subject to a finance agreement. The onus is on the purchaser to prove it – but at least there is a process that is designed to help the purchaser who has unwittingly bought stolen plant.
A third auction house takes a different approach: it specifically warns purchasers that they must rely on their own judgment about the item that they wish to purchase, and not rely on the auctioneer - nor must they hold the auctioneer in any way liable. This effectively constitutes a suggestion to would-be purchasers that they should not take the provenance of any item for granted, but should check it themselves – albeit the website does not advise on how to do that.
These are three exceptions to the vast majority of auction houses and dealers who are "minimalist" in the advice they give to purchasers. Each of the above takes a different angle, but each is helpful in its way.
More to follow in subsequent issues of this newsletter, by way of our continuing survey!
We encourage our readers, whether from the world of dealers and auction houses, or as members of the public, to respond to us on this important topic.