Based in beautiful County Kildare, Ganly Craigie auction items are now being checked by TER before sale...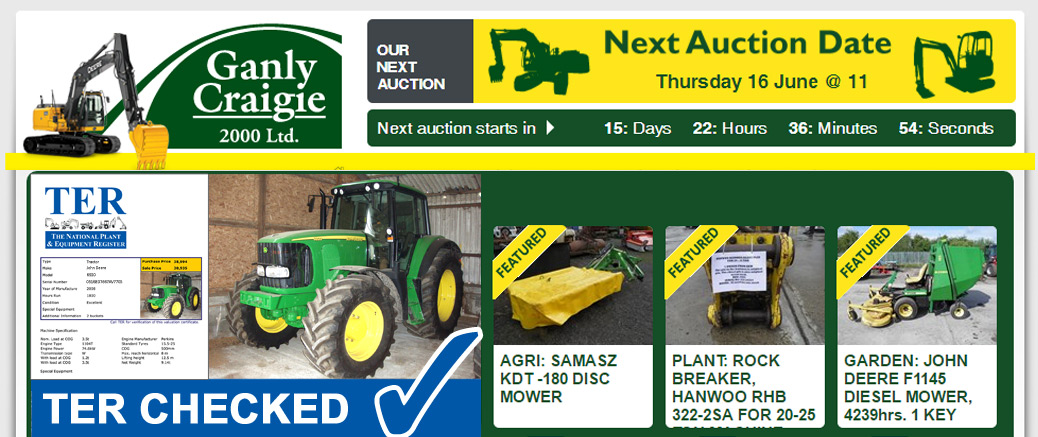 Ganly Craigie is an auction house which specialises in plant, machinery and commercial vehicles. The business is rooted in five key words: Integrity, Loyalty, Legality, Confidentiality and Fairness – and the auction house is now further proving their commitment to these values by checking items of plant with TER.
By doing so, the staff at Ganly Craigie check against the largest plant database in Europe and go the extra mile in trying to ensure that they, and their customers, are protected.
With monthly plant auctions, the family-run business has the following mission statement: "We are a dedicated professional team and we strive to provide you our customer with the ultimate auction experience. We guarantee to continuously exceed your expectations by delivering exceptional service and value. EVERY DAY, EVERY TIME, WITHOUT FAIL NO EXCEPTIONS."
With a count-down to their next auction on their website, please click on the following to find out more: http://www.ganlycraigie.ie