We check in with Scrump of Srumpy's Groundworks to find out more about running a successful groundworks business...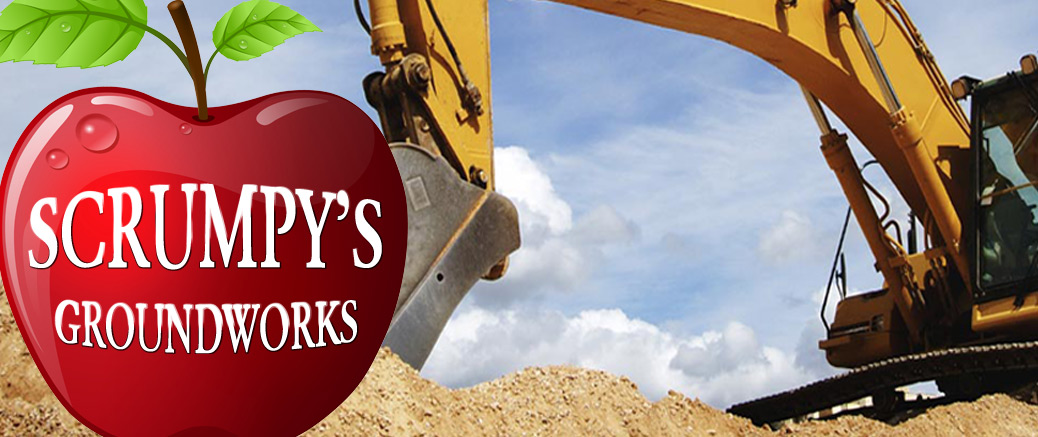 Scrump, it's great to meet you here in rural Somerset, where you run a very successful plant operating business. What sort of plant do you operate and how long have you been doing it for?
We operate diggers and little dumpers – for example, an 8 ton JCB 85 Z1. I've done this as my own business since 2012. We call ourselves "Scrumpy's Groundworks". Before that, I worked for Russell Bateman, operating diggers and other plant. I've been doing it on and off for many years, including a lot of tractor work, as you'd expect, with this being a rural area. I was born and bred here in Somerset, and this is where I have always worked.
The people for whom you have worked tell me that you are an absolute expert in how you operate plant – very accurate and precise in what you do. What's the secret?
I have a good eye for levels, not going at it erratically, but being tidy with it. It comes with experience. When you first start on plant, you dig by numbers, so to speak. But if you're going to do it well, you need to keep thinking about what you are doing, and to think ahead.
What are some of the more challenging assignments you have had?
Digging out the area below Bruton railway station for a building to go in. I was working on a sloping bank, above the road and under telephone wires and a few yards from the railway. As well as that, I had to avoid a telegraph pole and there were industrial buildings adjacent. It was a tight spot and you had to concentrate hard all the time!
What would be your advice to anyone thinking of taking up the profession of plant operator?
Go for it! Get the experience. Find someone to give you that experience. That's what counts at the end of the day. It's not all about sitting on a seat pulling levers. You've got to get off and get the hand shovel out sometimes.
If you lived your professional life all over again, would you do the same?
Absolutely! It's great to be outside, in the fresh air and I enjoy it. It keeps me busy – especially at this time of year. And you meet interesting people and the work is varied. But of course it has changed in some ways. There are a lot of rules and regulations nowadays.
Has plant theft been an issue in your part of the world? Has it got better or worse so far as you know?
There's not been too much plant theft here lately, touch wood. It goes in stages. Round here, it is more farm stuff than plant. We take precautions. We have trackers and immobilisers on our equipment. I bought my plant with Datatag already fitted - and of course all after a TER Check!
Scrump, thanks for your insights – it's been a pleasure talking with you!
If you are a plant operator and think that you would make a great addition to this new feature, please email
zosia.eyres@ter-europe.org