We interview TER's resident Plant Specialist and Police Liaison, Glynne Morgan (pictured below), about his work and experiences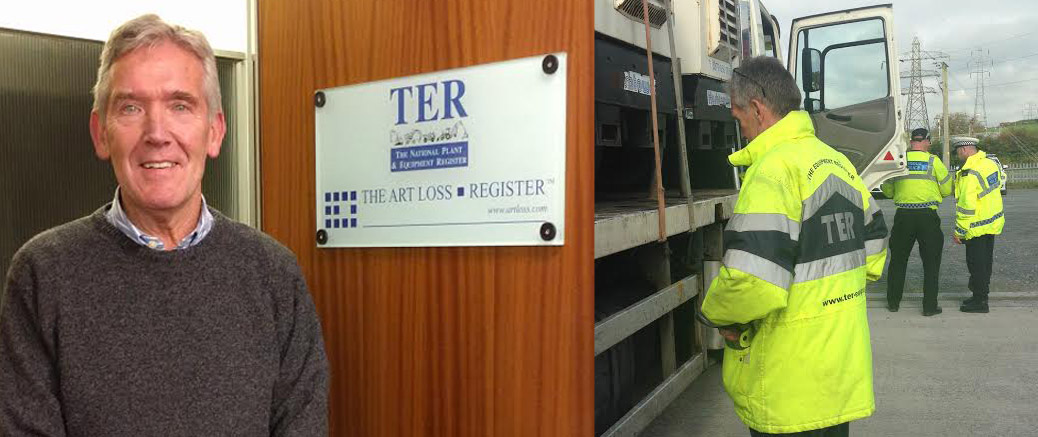 How did you become a vehicle examiner for TER?
"I used to be a machinery dealer back in the early to mid 90s and various companies used to call me for assistance. I had various dealerships that I worked with - the main ones selling Bobcats and Benfords - and I used to assist them with tracing original ownerships of machines. Then, in 2005, TER heard that I was no longer dealing in machinery and asked if I would like to join TER!"
Tell us about your most recent police operation...
"It was a regular operation that the police carry out periodically where they pull over commercial vehicles and trailers to check the legitimate ownership of these machines. TER are often invited by the police to these operations. The operation started in the morning; we were quite busy through the morning with plenty of checks. We had one item which we thought was stolen but then found out that it was stolen and recovered. Apart from that it was just a steady check of machines all day. During each of these operations, we try to train and inform some of the police officers on the road about what to look for and how to identify the likely suspects."
Have you inspected any machines recently?
"We were asked by an auction house to inspect a telescopic loader which had arrived from Europe. It had been completely cloned - every identification number had been changed, and to a very high standard! Our office is now making enquiries to identify it. A very interesting case!"
What would you tell our readers to be wary of when buying plant and equipment – what should be a warning sign?
"First and foremost is the price. If it sounds too cheap to be true it's probably not genuine. Our valuation service could assist there if you are concerned about this. The second thing is the type of seller – why would the person you are buying off be selling it? For example, if it's something on eBay and you are not dealing with a regular machinery dealer, you should ask why they're disposing of the machine."
That's very helpful! We just have one last question - what's the best bit of your job?
"Apart from working with the TER team?! Definitely the satisfaction of finding these stolen items. When I was a machinery dealer, it was a regular occurrence that things went missing – we had a lot of plant stolen. The interesting thing is one of the early jobs we did with South Wales Police, we pulled over a guy with an excavator and lo and behold it was one of the machines that was stolen from me."
Wow, what a coincidence - that must have felt good! Thank you Glynne!