How a £12 TER Check helped save a plant dealer £30,000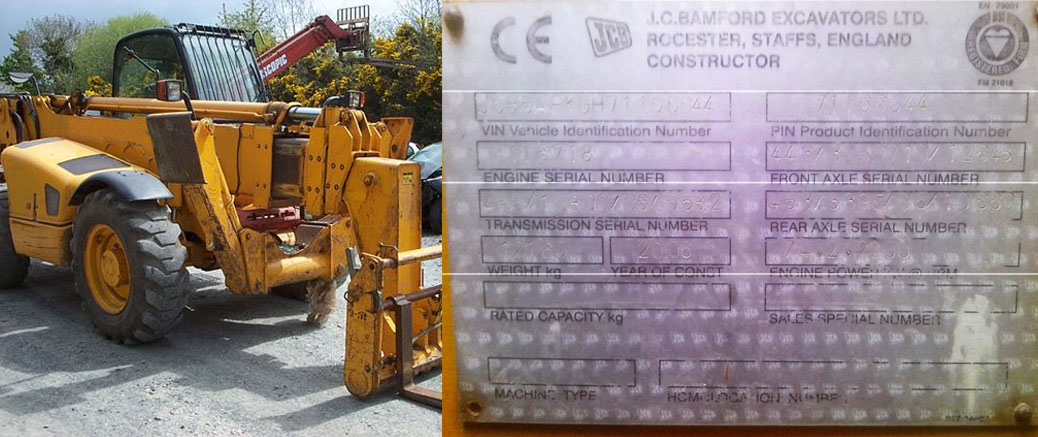 Pictured above: Image of the false VIN plate
A plant dealer recently logged on to TER's website to check a 17-metre JCB telescopic handler which they were thinking about buying.
The details of the machine were checked against TER's extensive database and no matches of theft were found. And that was that… or at least it might have been for lesser mortals.
TER, never satisfied with performing anything less than a top-notch job, was alerted by a discrepancy with the VIN (Vehicle Identity Number) and so requested photographs of the VIN plate in order to dig a little deeper. From this, it was discovered that the identification of the item had, in fact, been cloned! As you can see from the above image of the plate, the various identification numbers have been manually stamped rather than machine-applied and the PIN number in the top right-hand side column should have been a 7-digit rather than an 8-digit number!
The dealer was mightily relieved – they saved £30,000 and avoided inadvertently selling a stolen machine to one of their customers!
Enquiries are now ongoing to trace the suspect vehicle which is thought to be in Poland.