Gain access to the latest, up to date information for equipment and spares when away from the office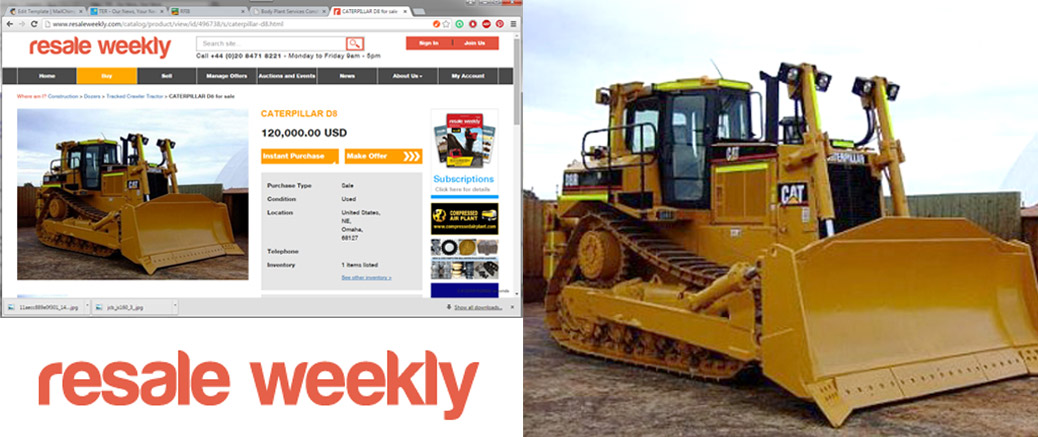 The average machinery professional constantly sources equipment and spares both locally and globally which means that they are regularly away from their office. This presents a problem because they continually require access to the latest, up to date information. Well, good news because Resale Weekly is available to deliver just that!
For over 50 years, Resale Weekly has been the trusted brand for the acquisition and sale of construction and farming machinery, commercial vehicles and all their associated services and spares. Resale Weekly is an expert in the field of machinery auctions, providing a fully integrated, multi channel approach which ensures that all essential information is available wherever and whenever it is needed. Thus it is an essential online and offline global guide to machinery and heavy equipment; whether at auction, through dealer networks or by private sale.
Established in 1964, Resale Weekly is printed and published by the Moffat Group in the East End of London and distributed globally, constantly striving to reach the largest possible audience. With social media now seemingly omnipresent, ever in tune with the digital revolution, Resale Weekly has embraced diverse online opportunities. Developing links to Facebook, Google+ and Twitter, plus applications for tablets and smart phones, Resale Weekly continues to deliver the high level of service their readers have come to expect and hence receives an ever increasing volume of regular users each month.
Find out more at ResaleWeekly.com