Over fifty quad bikes worth almost £200,000 have been registered as stolen in the past two months. This month we ask the question – Why aren't more people checking quad bikes before they buy?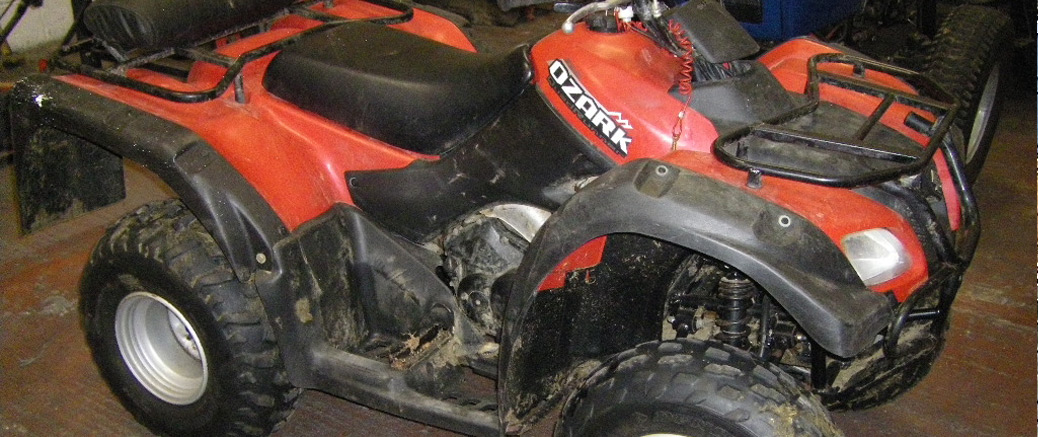 We ask this because over the last two months, TER have had over fifty quad bikes registered as stolen with a combined value of almost £200,000 – no small sum!
However, in the same time we have had a grand total of 'zero' quads checked with us. This is in stark contrast to our experience with trailers, for which we receive a similar number of theft registrations to a similar total value but for which we get a very high number of checks for theft.
This seems bizarre considering the sheer number of quad bikes that are stolen each week. In fact, ATV/ quad bikes came second place for the third time running last year in NFU Mutual's Rural Crime Report, which ranks the types of items targeted in rural theft!
Quad bikes are relatively small items that are easy to steal. If unprotected, they can be quickly placed in the back of vans and taken away in the night. We would therefore advise all of you who do own a quad bike to do the most you can to keep it safe. Keep it within secure storage, lock it with heavy duty padlocks and consider using an alarm, marking or tracking system.
If you are looking to buy one of these items, a check against TER's register might well be prudent. With so many of these items going missing, neglecting to check before you purchase could lead to a costly mistake! We all need to make sure that there is a change of attitude towards quad bikes both before and after purchasing– hopefully then, the thieves will start to realise that quad bike theft doesn't pay!
Click here or call 01225 464599 to register your Quad Bike now!